Last week, Clarences Bar was the host of a Mountain Goat tap takeover. For those who are unaware, a tap takeover is when a brewer comes into a bar, rips all of their usual tap products off their taps and replaces it with their own.
Clarences combined six tap beers and one bottled cider with three beautifully crafted eats. The kitchen, known for creating menus to suit their clientele's drinks, pulled together some beautiful bites to match each and every drink on this menu.
As a someone who isn't a beer drinker, I figured it was time to test the waters and see what flavours stood out in different beers. I wanted to explore what I thought and tasted and whether I'd be able to drink them on a night out. A tap takeover at one of the best bars in Perth seemed like the perfect setting. I tried them in order of intensity and flavour so that one didn't overpower the next.
This is easy drinking and is almost like a quieter version of a summer ale (the only beer I drink freely). Hops, straw and zest hit me straight away, but the flavours were exciting. The freshness really boosted it. By far my favourite, it also made me want to eat, I liked knowing this could accompany a meal.
Could I drink this? Definitely!
For a more bitter beer, I was surprised that I liked this. It's fruit driven, with a long finish, that was complemented by a touch of roses and rounded off with hops. This was when I realised that maybe my beer palate was a little more well-rounded than I thought. It was full and its flavours were complex. I liked it.
Could I drink this? Yes, but not for a whole night out. The Amber, long finish made it a little heavy.
The nose on this was sweet and finished off slightly bitter. It was almost flat, unlike the Amber and Steam which and rounded off well.
I liked this too, but it was a little intense for me. The bitterness that was carried in the length was a bit overpowering; it's not something I'm used to. It was well rounded, though, which I liked.
Could I drink this? Maybe one, but it's not something I could smash back all night. I missed the fizz that other beers and ciders have.
Black IPA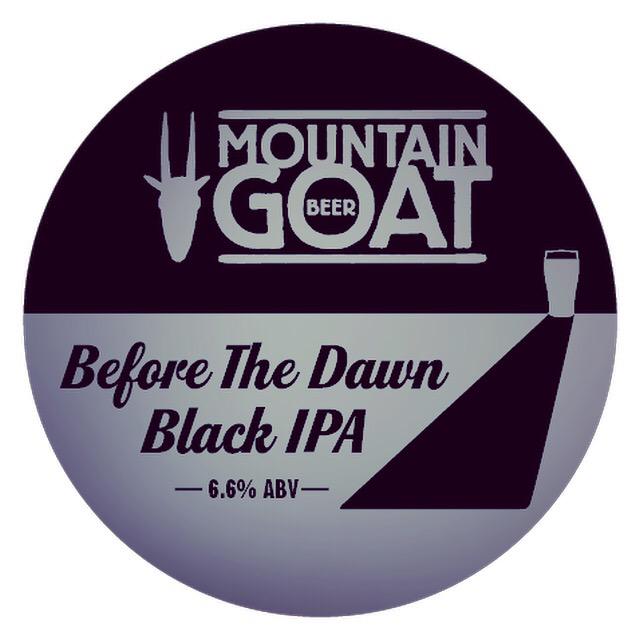 When I first smelt this, it was comforting. The malt and the coffee together was thick, and a bit hard, but if felt warm. Perfect for the night, it was blustering outside and I understood why people turn to dark beers in winter. Relaunched at the Goat Brewery on the 24th July, this beer grabbed me, I was surprised.
Could I drink this? I wanted to. There were a lot of flavours, but the comforting smell pulled me in.
Wow. Coffee and dessert.
While the complexity was interesting, this was way out of my ball park. The sweet heavy texture, combined with molasses was smooth, but I wasn't sure.
The coffee flavour made it easier for me to engage with but its heaviness and the molasses were really in the forefront which I'm not used to. I was surprised by how comforting the smells were and how I was interested to see how it would work with food.
Could I drink this? Maybe. No. I'm not sure. I don't think I gave it enough of a chance, and I think I wanted food with it.
This was like nothing I'd ever tasted or smelt before. Dark and textured, but really light. The similarity to an espresso was outstanding. While the taste was light, it was backed up with this punch of intensity and chocolatey. It was overpowering but understated at the same time, quite a confusing drink.
This Cross Breed with Seven Seeds has been created just for winter and hit shops in July.
Could I drink this? A little yes. A pint? No. But maybe one day I can pull together my love for coffee and booze. Once that's happened, this will be my jam.
br>
For an extremely limited time, you can still grab the Black IPA, Surefoot Stout, Coffee Porter and IPA on tap at Clarences
Mountain Goat is an Australian brewery born and bred in Melbourne, Victoria.
Check our their story here or hit them up on social media here, here, and here.